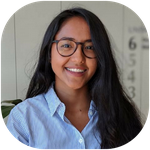 Updated by Supriti
Here is a list of all compatible devices:
Apple
iPhone XR (model A2105, from 2018)
iPhone XS (model A2097, from 2018)
iPhone XS Max (model A2101, from 2018)
iPhone 11 (model A2221, from 2019)
iPhone 11 Pro (model A2215, from 2019)
iPhone SE (model 2020)
iPhone 12
iPhone 12 mini
iPhone 12 Pro
iPhone 12 Pro Max
iPhone 13
iPhone 13 Mini
iPhone 13 Pro
iPhone 13 Pro Max
All iPads with 4G connectivity that have come out since 2018 support eSIM:
iPad Pro 11″ (model A2068, from 2020)
iPad Pro 12.9″ (model A2069, from 2020)
iPad Air (model A2123, from 2019)
iPad (model A2198, from 2019)
iPad Mini (model A2124, from 2019)
Samsung:
Samsung Galaxy S20
Samsung Galaxy S20+
Samsung Galaxy S20 Ultra
Samsung Galaxy S21
Samsung Galaxy S21+ 5G
Samsung Galaxy S21+ Ultra 5G
Samsung Galaxy S22
Samsung Galaxy Note 20
Samsung Galaxy Note 20 Ultra 5G 
Samsung Galaxy Fold
Samsung Galaxy Z Fold2 5G
Samsung Galaxy Z Fold3 5G
Samsung Galaxy Z Flip
Samsung Watch (via Samsung Wearable application)
The Samsung Galaxy S20 FE 4G or 5G is not compatible with eSIM.
Google:
Google Pixel 2 (only phones bought with Google Fi service)
Google Pixel 2 XL
Google Pixel 3 (not including phones bought in Australia, Taiwan or Japan. Phones bought with US or Canadian carriers other than Spring and Google Fi don't work with eSIM)
Google Pixel 3 XL
Google Pixel 3a (not including phones bought in Japan or with Verizon service)
Google Pixel 3a XL
Google Pixel 4
Google Pixel 4a
Google Pixel 4 XL
Google Pixel 5
Google Pixel 5a
Google Pixel 6
Google Pixel 6 Plus.
Huawei 
Huawei P40
Huawei P40 Pro
Huawei Mate 40 Pro 
Please note that the Huawei P40+ is not compatible with eSIM.
Other eSIM compatible devices
Motorola Razr 2019
Nuu Mobile X5
Gemini PDA
Rakuten Mini
Oppo Find X3 Pro
Oppo Reno 5A
Oppo Reno6 Pro 5G
Still not sure? You can always contact our team to ask if your device is compatible with eSIM.