Australian Domestic Shipping and Delivery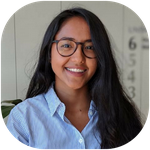 Updated by Supriti
Domestic Shipping
| | | | | | |
| --- | --- | --- | --- | --- | --- |
| Shipping Method | NSW | VIC | QLD | SA | TAS&WA |
| Standard - Free | 4 | 4 | 5 | 5 | 7 |
| Express - $7.99 | 1 | 1-2 | 1-2 | 2 | 2 |
These times are applied once we have sent the parcel to Australia Post. These are estimated times as and may vary depending on Australia Post.
Where do you ship from?
We ship from Sydney via Australia Post Domestic Letter Service.
When do you dispatch orders?
Same-day dispatch for orders before 12pm every day of the working week (Monday - Friday)
Orders after 12pm are sent the next day.
I'm leaving on _____, will my order arrive on time?
If you want to know how long it will take for your order to arrive, you can go to the Australia Post Delivery Calculator.
Same day shipping on orders made before 12pm
Insert Sydney 2000 into the From box and your suburb or postcode into the To box and click Go.
Click Letters and find the estimate for Regular and Express Delivery.
These are estimates! Sometimes Australia Post can take longer to deliver so if you're leaving in less than a week, we recommend getting Express Shipping to make sure you have it before you fly!
How can I track my order?
You will receive a tracking number via email after we have dispatched your order from our office.
Click View Order from the email and then you can find the tracking info to track online with Australia Post.
Delivery issue scenarios
We ship orders every week day and we try our hardest to get you your SIM as fast as possible!
We have little control over what happens once we send it with Australia Post, unfortunately!
But we're here to help you and to make sure that you get your SIM before you fly.
Here are some common issues that pop up...
"Pending" tracking
Sometimes Australia Post fails to scan items into their system until it's out for delivery.
Example:
Shipping to St Kilda 3182 with standard shipping takes 3-4 business days.
If it's only been 2 business days since we sent it out and the tracking says it's Pending, then it's on it's way to you and will be delivered within the next 2 business days.
If it's been 7 business days, then it might be that Australia Post has lost the item and you'll need to contact us so we can reship it to you!
Please contact us if you're leaving soon and your tracking says Pending!
"On it's way" but it's been stuck somewhere for ages
In some cases, we ship out the order but it gets stuck in the Australia Post system!
The best step is to get in touch with Australia Post to see if they can locate and send the order through to you. Usually, they are able to locate it.
If you've contacted them and they've deemed it lost, let us know and we'll be happy to reship your SIMs to you with free express shipping. 👍🏼
"Delivered" but you have not received it
Australia Post can sometimes deliver your shipment to the wrong address.
Check your mailbox
Check with your neighbours to see if they've received it
Contact Australia Post to see whether they have details on where it was delivered.
Contact us and let me know what's happened.
Your order has not arrived on time
The best step is to contact us if you're leaving soon and your order hasn't arrived, we can arrange to reship your SIMs to you with free express shipping. We always want to make sure you have your SIM before you fly!