eSIM Frequently Asked Questions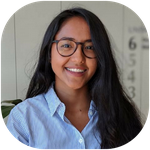 Updated by Supriti
What is an eSIM?
An eSIM (embedded SIM) is a small chip that is built into newer models of mobile phones, tablets, and other technology. You can check the list of compatible devices here. 
Unlike a traditional SIM, you do not need to buy a physical card and insert it into your phone. Instead, you can buy a data place, scan a QR code or get a unique code and activate the eSIM to access mobile data. 
What are the advantages of using an eSIM? 
Quick and easy: eSIMs do not require a physical card to be shipped to you which allows you to buy an eSIM and get connected in minutes. Not days! 
Cannot be lost or damaged: The eSIM is already built into your device which means you cannot lose the SIM nor can you accidentally scratch and damage the chip. 
Environmentally friendly: Since eSIMs are virtual, there is no extra plastic production or environmental costs to mail the SIM to you. 
Cheap: eSIMs are much cheaper than data roaming and often cheaper than physical SIM cards too. 
Is my device compatible with eSIM?
eSIMs technology is new and only available on the latest devices. You can find the full list of compatible devices here.
Is my device "unlocked" to use an eSIM? 
Unlocked means that it's not locked to your mobile carrier.
For example, if you bought your phone outright from Telstra or Optus, or AT&T, it's highly likely that your phone is locked and our eSIMs will not work on your phone. 
We recommend that you double-check with your network provider before you purchase a SIM from us. 
When does my eSIM data plan start?
Your data plan starts as soon as you activate it on your phone. We recommend that you scan and activate your eSIM right before you travel so you will be connected when you land. 
When you activate your SIM, the number of days in the plan will start to count down. If you are not in the country or region that the eSIM works in, you will not be able to access the data and you will not lose any of the data in the plan. 
Buying the eSIM does not start the plan. You can wait as long as you would like until you scan the QR code. 
I need a longer data plan - what can I do? 
Unfortunately, our data plans cannot be renewed or extended. If you are travelling for longer than our maximum data plan, we recommend you buy 2 eSIM data plans. For example, if you are travelling for 42 days, you could purchase a 6GB 30-day plan and a 3GB 15-day plan. Then you will have 9GB total for your 42 days. 
I need more data - what can I do? 
Our eSIM data plans cannot be topped up at the moment. We recommend you buy a new data plan and activate it. 
Can I renew or extend my eSIM?
Our eSIMs cannot be renewed or extended at the moment. If you would need more data or a longer validity, you can always purchase a new eSIM and activate it. 
I'm travelling to multiple countries - can I buy an eSIM to cover them all? 
We offer eSIM plans covering multiple countries and regions. You can find all of our eSIMs and the countries they cover here. 
How will I receive my eSIM? 
Once you place your order, we will send you an email with your QR code within a few minutes. Then you can scan the QR code and follow the instructions.
How many times can I use my eSIM?
Our eSIMs are one-time-use SIMs. Once you activate it, it will be available for you to use until the days or data run out. If you delete the eSIM from your device, you will not be able to use it again. 
What happens to the unused data after the end of the validity period?
The eSIM data can only be accessed during the given validity period. Once the validity expires, then the data will be lost and cannot be accessed again. 
Can I use the same QR code and install the eSIM profile on multiple devices?
eSIMs can only be installed on one device. Our eSIMs can be installed only once, which means that if you remove the eSIM from your device it will not be possible to install it again.
How many eSIMs can I have on my device? 
Most devices will allow you to have multiple eSIMs installed but you will only be able to activate one at a time. The iPhone 13, 13 Pro, and 13 Pro Max allow you to use 2 eSIMs at the same time.
When should I uninstall an eSIM? 
You should not uninstall an eSIM if you still want to use it or before the plan is over. If you uninstall the eSIM, you will not be able to rescan the QR code to install the eSIM again and we will not be able to recover it.