China & Hong Kong SIM Card 6GB | Data-Only | 30 Days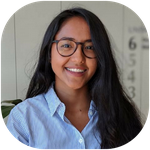 Updated by Supriti

What's included?
6GB of data
4G data speed
30 days of usage once activated
Hotspot/tethering enabled
3 in 1 SIM size (nano, micro & standard)
Coverage on the China Unicom network
No calls or texts included (data only SIM)
In-built VPN bypasses China firewall - free to use all western apps
Works in all unlocked devices (mobile, tablet & wifi devices)
No recharges available - this is a one-time use SIM
Where does this SIM work?
China (all provinces)
Hong Kong
Macau
Taiwan
How do I activate?
Land in one of the countries that the SIM works in .
Insert SIM into your device
Turn on Data Roaming
Restart your device
No internet? Check APN settings
Check that you have Data Roaming & Mobile Data turned on in your Settings.
Make sure that you have changed your APN settings to match the following:
Name: 3gnet
APN: 3gnet
User name: [leave this field blank]
Password: [leave this field blank]
Restart your phone
If it's still not working, try the SIM in another phone to see if it'll work there.
How do I check my balance?
Dial *118*#50
How do I recharge?
As described on the website, the SIM is non-rechargeable. The only way around this is to buy multiple SIM cards and swap them out as you go.
What's my phone number?
This SIM is data-only so it doesn't come with a phone number! The SIM cannot make or receive calls and texts!
What does in-built VPN mean?
This SIM comes with an in-built VPN which will allow you to use your phone as you would at home. You'll have access to Facebook, Messenger, Google products and other apps!
You don't have to download a VPN to use these apps when you're using data.
The VPN will not work if you're connected to wifi in China!