What are Prepaid Travel SIM Cards?
What are Prepaid Travel SIM Cards?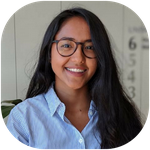 Updated by Supriti
Our SIMs are local prepaid SIMs from other countries. We import them the help you find, buy and use SIM cards while travelling. We source our products from the biggest and best Telco's overseas to ensure our customers have a good experience while travelling.
How do these work?
The SIMs will automatically connect to local networks in the country you're travelling to and you'll be able to use it as you would at home!
Some SIMs come with calls & texts some of them are data-only. That's why it's important to read the product description before you buy.