USA SIM Card 6GB, 15GB & Unlimited Data | 30 Days | Ultra Mobile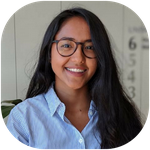 Updated by Supriti

What's included?
6GB or 15GB or Unlimited Data* (depends on which one you've purchased!)
4G data speeds
Hotspot/tethering enabled
Unlimited calls & text to US numbers
Unlimited calls & text to Australia (landline & mobile)
US mobile number
30 days of usage once activated
3 in 1 SIM size (nano, micro & standard)
Things to know
Simple plug & play activation
No ID registration needed
From Ultra Mobile with coverage on T-mobile network
Works in USA & Hawaii (Does not include Alaska or Canada)
Compatible with GSM devices (Oceanic/Australian devices)
Works in all unlocked devices (mobile, tablet & wifi) 
No recharges available - this is a one-time use SIM
*Fair usage applies for Unlimited Data (data speeds slow after 32GB)
This SIM works in all unlocked devices. The SIM is from Ultra mobile and works on the T-mobile network.
Will my phone be compatible?
The best type of phone to use is an unlocked GSM phone that supports one or more of the following frequencies:
1700/2100 MHz (3G / 4G or LTE depending on location)
1900 MHz (2G or 3G / 4G depending on location)
850 MHz (2G)
You can check whether your phone is compatible here.
Click Check Compatibility
Enter the US ZIP code of where you're travelling to (you can Google "New York ZIP code") and click Verify
Choose your phone brand and model
It'll tell you whether the USA SIM will work for you.
How do I know if my device is unlocked?
If you bought your device outright, it's most likely unlocked!
If you're unsure, the best way to find out is to call your Aussie network provider and ask! They'll be able to unlock it for you too. This might incur a fee! 🤔
SIM Activation
There are several ways to activate the SIM!
Text activation after you land (Mobile phones)
Land in USA 🛬
Insert SIM into your phone
Text "GOGO" to 6700
Restart your device
You'll get a text with your new US number.
Call activation after you land
Call 888 918 6468 (only works 6am - 6pm PST)
Online activation before or after you land (all devices)
Choose the Orange SIM on the right

Enter your ACT CODE (found on the back of your SIM) and start your activation
Enter 10001 as your ZIP code and click "Get a new number"
Proceed with activating your new number
When you get to the Billing Info page, click "Skip for Now" at the bottom

Enter your details and make an online account and submit information
Keep proceeding with activation steps to complete activation and you will get a new phone number displayed on your screen
General FAQ
How do I find my mobile number?
You can only find out your number after you activate your SIM.
If you want to find it before you go, you'll need to activate your SIM online. The only catch is that your 30 days will start ticking once you activate!
How do I check my balance?
You can find your data balance by texting "DATA" to 6700.
How do I recharge?
As described on the website, the SIM is non-rechargeable. The only way around this is to buy multiple SIM cards and swap them out as you go.
What's the coverage like?
You can find the coverage map here.
How do I make calls/texts?
Local calls & texts
Simply dial the local USA number from your device. You may need to use a state code for landline numbers when calling interstate.
Calling Australia
(Country Code) + Number
To call 0412 345 678
Dial +61 412 345 678
You can get the + by pressing and holding the 0 on your phone!
How do people from Australia call/text me?
From a Mobile phone
Enter the + on your dial pad.* This is usually done by holding down the 0 key
Enter the US country code (1)
Enter the US area code
Enter the US local number
If you want to call the US number: 212 361 4595 from an Australian mobile,
Dial: +1 212 361 4595
From a landline
Enter the Australian exit code (0011)
Enter the US country code (1)
Enter the US area code
Enter the US local number with the US area code included if is a landline
If you want to call the US number: 212 361 4595 from an Australian mobile,
Dial: 0011 1 212 361 4595