Tourist SIM Card 120 Countries | Data-Only | 6GB for 15 Days
Tourist SIM Card 120 Countries | Data-Only | 6GB for 15 Days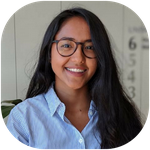 Updated by Supriti

What's included?
6GB of data
4G data speed
Hotspot/tethering enabled
15 days of usage once activated
3 in 1 SIM size (nano, micro & standard)
Roams freely in 120 countries
Things to know
Simple plug & play activation
No ID registration needed
No calls or texts included (data only SIM)
Works in all unlocked devices (mobile, tablet & wifi devices)
From AIS Thailand
How do I activate?
Land in one of the countries that the SIM works in.
Insert SIM into your device
Turn on Data Roaming
Restart your device
You'll get a message in Thai from AIS which you can ignore and your 15 days will begin!
No internet? Check APN settings
Check that you have Data Roaming & Mobile Data turned on in your Settings.
Make sure that you have changed your APN settings to match the following:
Name: internet
APN: internet
User name: [leave this field blank]
Password: [leave this field blank]
Restart your phone
If it's still not working, try the SIM in another phone to see if it'll work there.
How do I check my balance?
You can find how much data you've used in your phone settings!
How do I recharge?
As described on the website, the SIM is non-rechargeable. The only way around this is to buy multiple SIM cards and swap them out as you go.
What's my phone number?
This SIM is data-only so it doesn't come with a phone number! The SIM cannot make or receive calls and texts!