How to set up your eSIM on Apple iPhone/iPad
How to set up your eSIM on Apple iPhone/iPad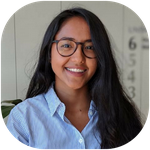 Updated by Supriti
Setting up your eSIM on Apple iPhone/iPad
What you'll need:
An unlocked iPhone or iPad that is eSIM compatible
The eSIM QR code sent to your email open on another device or printed out
An internet connection
Add a new data plan
Go to: Settings > Mobile/Cellular Data > Add Mobile Plan. 
Scan the QR code 
Your phone should automatically open the camera for you to scan your QR code. 
Start the download 
Once you have scanned the QR code, you will be able to begin downloading the eSIM. 
Choose a name for your data plan
You can now name your data plan. We recommend naming it SimsDirect to differentiate it from your other plans. 
Choose your preferred default like to call or send messages. This function is available on dual SIM devices. 
Choose the eSIM plan as your default for Cellular/Mobile Data. Do not turn on "Allow Cellular Data Switching" to prevent charges on your other line. 
Access Data
Select your SimsDirect eSIM under "Mobile Plans" 
Ensure that "Turn on this Line" is toggled on
Turn on Data Roaming 
You're connected! 
You can find out more information about using dual SIMs and eSIMs on Apple's Support Page