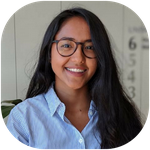 Updated by Supriti
If your flight has been cancelled due to COVID-19, we'd be happy to off you a store credit that never expires.
If you've bought the wrong SIM or change your mind about the SIM, you can definitely return it to us for a full refund or store credit.
It must not be taken out of the packaging and must have at least 3 months before it expires (if applicable).
Contact us to let us know you want to return a SIM. Please tell us your order number and your reason for return.
We'll respond and give you our return address! Then just mail it to us 📮
When we've got the SIM, we'll happily refund you 😊
Note: We don't cover postage cost of sending the SIM back!