What if my SIM doesn't arrive before I leave?
What if my SIM doesn't arrive before I leave?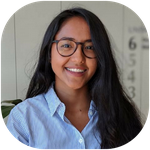 Updated by Supriti
There's always a chance that your SIM won't arrive before you fly out! 🙈
If there's a postage delay and it doesn't reach you in time, we're happy to give you a full refund for the SIM and we just ask that you return it to us when you're back home!
To avoid your SIM not arriving in time for your trip, it's best to calculate how long it'll take to deliver to your address. If you're leaving in less than 5 business days, we always recommend getting express shipping (usually takes 1-2 business days) to have peace of mind. Better to be safe than sorry!
As we rely on the postal service, there is always a chance that the SIM won't get to you in time (or just vanishes into nothingness and ceases to exist...) because we all know that unfortunately posted items do sometimes go missing! Maybe a dog ate your SIM card? Maybe the postie decided to chuck it in the trash? We never know! 🤷🏽‍♀️
Please make sure to read our delivery issue scenarios and contact us if you've checked on your tracking and you think your SIM won't arrive on time!