New Zealand SIM Card 2.5GB, 10GB & Unlimited Data, Calls & Texts | 30 Days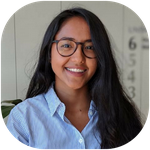 Updated by Supriti

What's included
2.5GB or 10GB or Unlimited Data* options
4G LTE data speed
Hotspot/tethering enabled
Unlimited texts to NZ & Aussie numbers
Unlimited calls to other 2degrees mobiles
200 minutes calls to NZ & Aussie numbers
30 days of usage once activated
3-in-1 SIM size (nano, micro & standard)
*Unlimited Data SIM
Unlimited Data
Unlimited calls to NZ & Aussie numbers
Unlimited texts to NZ & Aussie numbers
Max speeds reduce to 1 Mbps after 40GB
30 days of usage once activated
3-in-1 SIM size (nano, micro & standard)
Things to know
Works in all unlocked devices (mobile, tablet & wifi devices)
Coverage on the 2degrees network
No expiry date; can be held inactive as long as needed
Recharges are available via 2degrees
How do I activate?
Land in New Zealand 🛬
Insert SIM card
Dial 200 and follow prompts
Restart your device
You should be connected automatically with 5 minutes, and your 30 days begins!
Optional: you can download the 2degrees app to keep track of your usage
What if I'm using a WiFi device?
If you're planning to use the SIM in a WiFi device, you'll need to insert the SIM in your phone first in order to activate.
What are the prompts?
You'll be asked to create a PIN!
What do I need to do before I fly?
Make sure that your device is unlocked before you fly!
How do I check my balance?
Options to check your balance are:
Dial *100#
Download the 2degrees app on your phone and register!
What's the coverage like?
You can find the coverage map here.
What's my phone number?
You new NZ number can be found on the back of the SIM packaging!
It starts with 02, so to call the number from Australia you'll have to dial using the NZ country code (+64).
Phone number: 02 12 345 678
To call from Australia, dial +64 2 12345678 or 00644 2 12345678 dropping the 0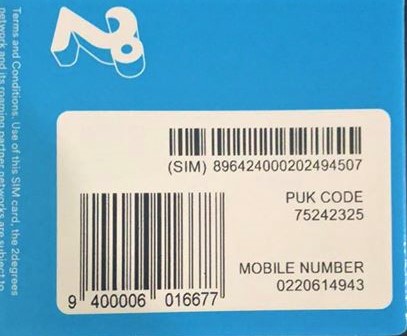 How do I recharge?
There are a few ways to top-up with 2degrees. You can find your options listed in the SIM packaging, but this is what we recommend:
Enter your 2degrees mobile number located on the back of the SIM card
Select 'Buy a Plan or Add-on'
Select the bundle you wish to purchase
Once paid, the bundle will be uploaded to your SIM and activated
How do I call or text Australia?
Make sure you have the Aussie country code in front of the number you're trying to dial.
To call a mobile phone 0412 345 678, dial +61 412345678
To call a landline, dial +61 2 123456789
You can get the + sign by pressing and holding the 0 on your phone.
Can I hotspot/tether?
Yep! You sure can 😊